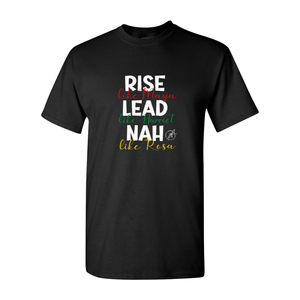 YOLO FITTED'S WOMEN LEADER HOMAGE BLACK TEE
Wear this Yolo Fitted T-shirt with pride..."Rise like Maya. Lead like Harriet. Nah like Rosa"
INCREDIBLE COMFORT:  60/40 poly/cotton blend
*If ordered with other items, this item will arrive in separate packaging and shipment from Yolo Fitted's Affiliate Fulfillment Center.
*This item will arrive in unmarked packaging from Yolo FItted's Fulfillment Center.
Due to COVID-19, YOLO Fitted is not accepting any returns at this present time.
---
We Also Recommend